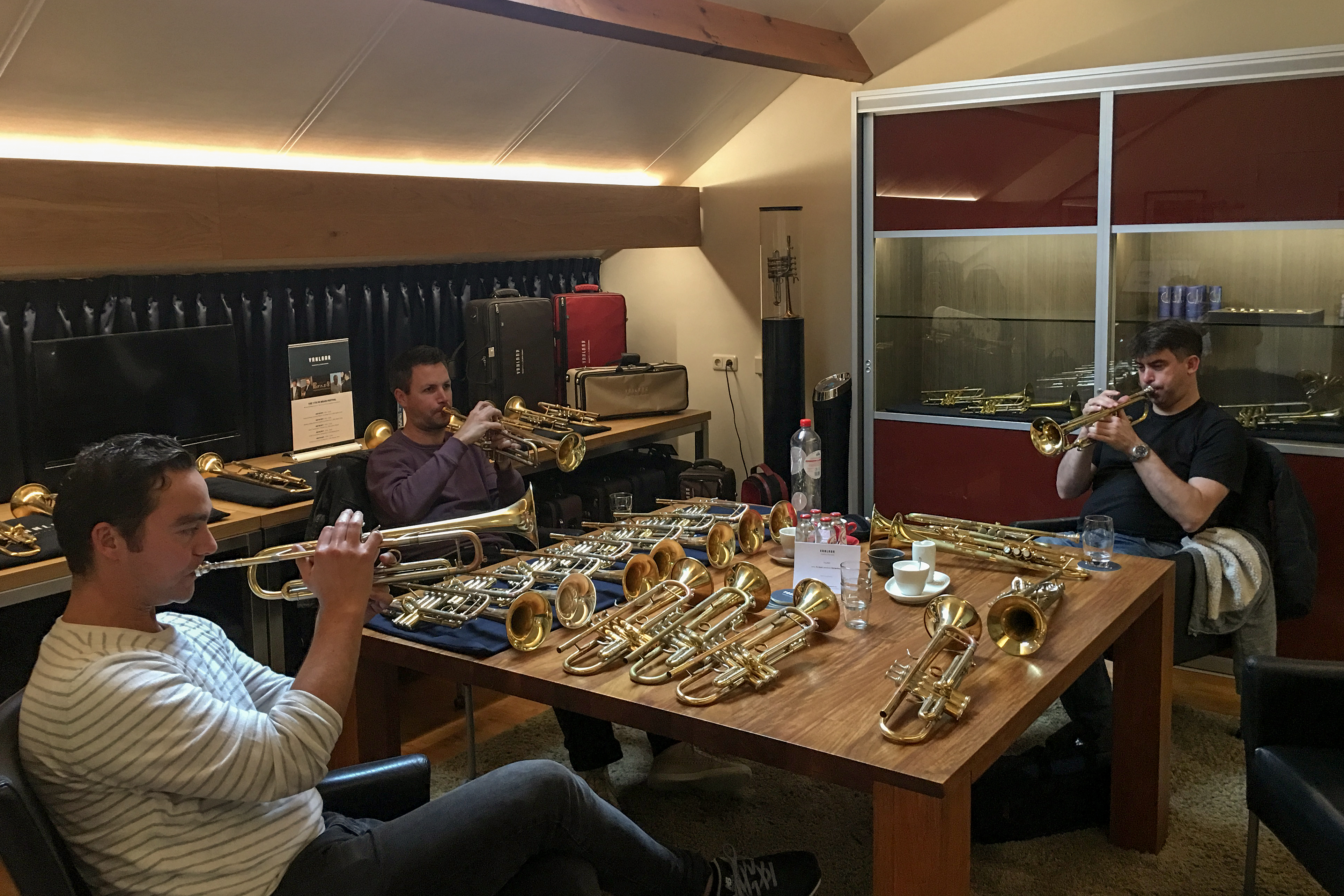 We (the trumpet section of the Glenn Miller Orchestra) visited Hub van Laar today to buy a new trumpet. Hub had made a lot of trumpets, so it was hard to choose a favorite trumpet because there were at least 4 trumpets I liked a lot like. But at the end of the day I decided to buy the standard weight B4 trumpet. I will test it thoroughly the next coming days on tour if I made the right choice… My colleagues decided to buy the B7 and the B9.3 which also played great. There was also a new Chuck Findley prototype which played great, but was a bit to light for taste but played very easy.
What's also nice if you visit Hub's shop that you meet trumpet players from all over the world. Today there were also trumpet players from Finland, Italy, Germany and Libanon checking out Hub's instruments and another colleague from Maastricht.. It was nice to talk to them all.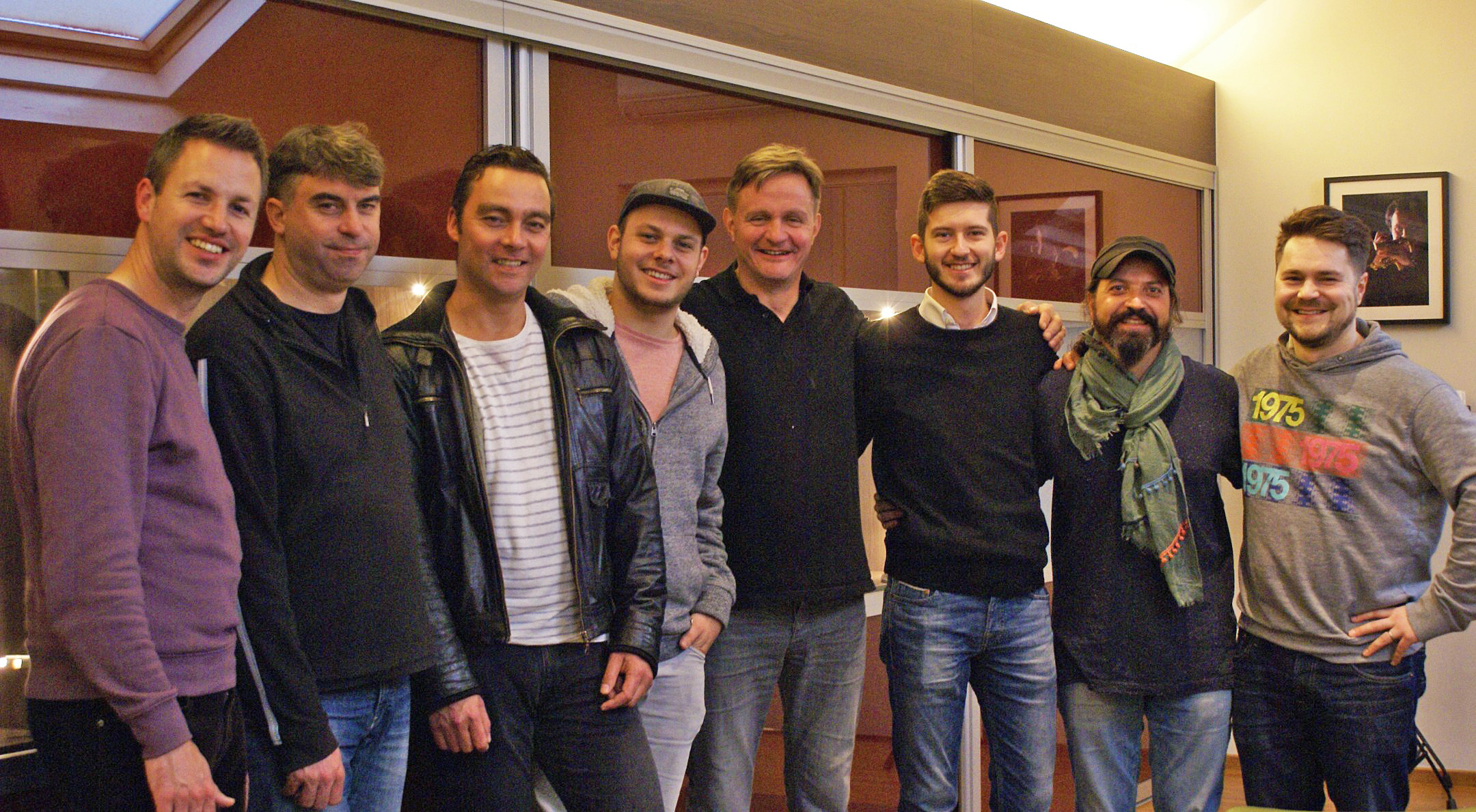 Some details of this B4 model: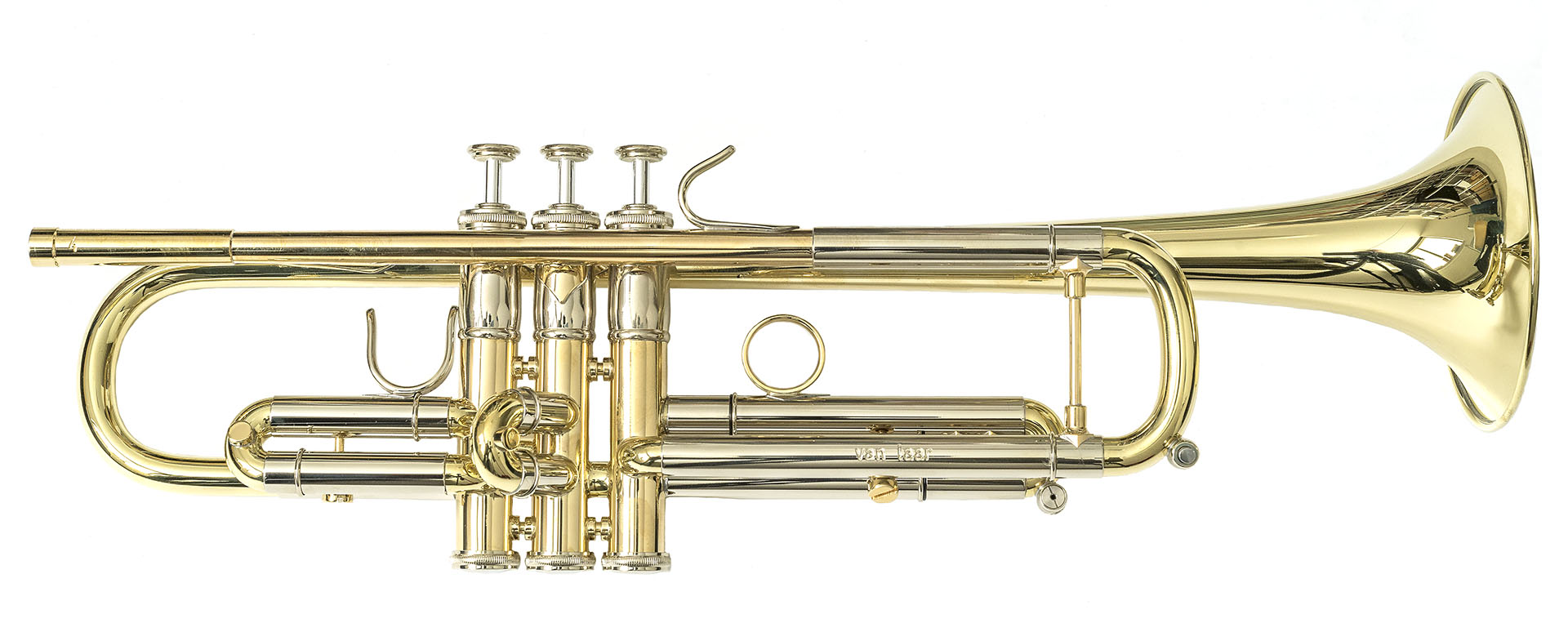 The B4 has much shorter valves compared to my R2, and this particular trumpet has Amado waterkeys. It's standard weight and if you want to compare it to a Bach model, it has a 37 like bell.
I choose this model because I wanted a trumpet in between my CF and R2 model. After 5 concerts playing lead I noticed it has a nice centered and clear sound. The notes ares slotting even better compared to my R2. The valves are super fast. The horn is projecting more forward due to the compact bell. I get a bit less feedback compared to the R2, but I was expecting that due to the smaller bell. So my conclusion is that I'm very happy with this trumpet because I like the nice clear sound and the lighter playing.