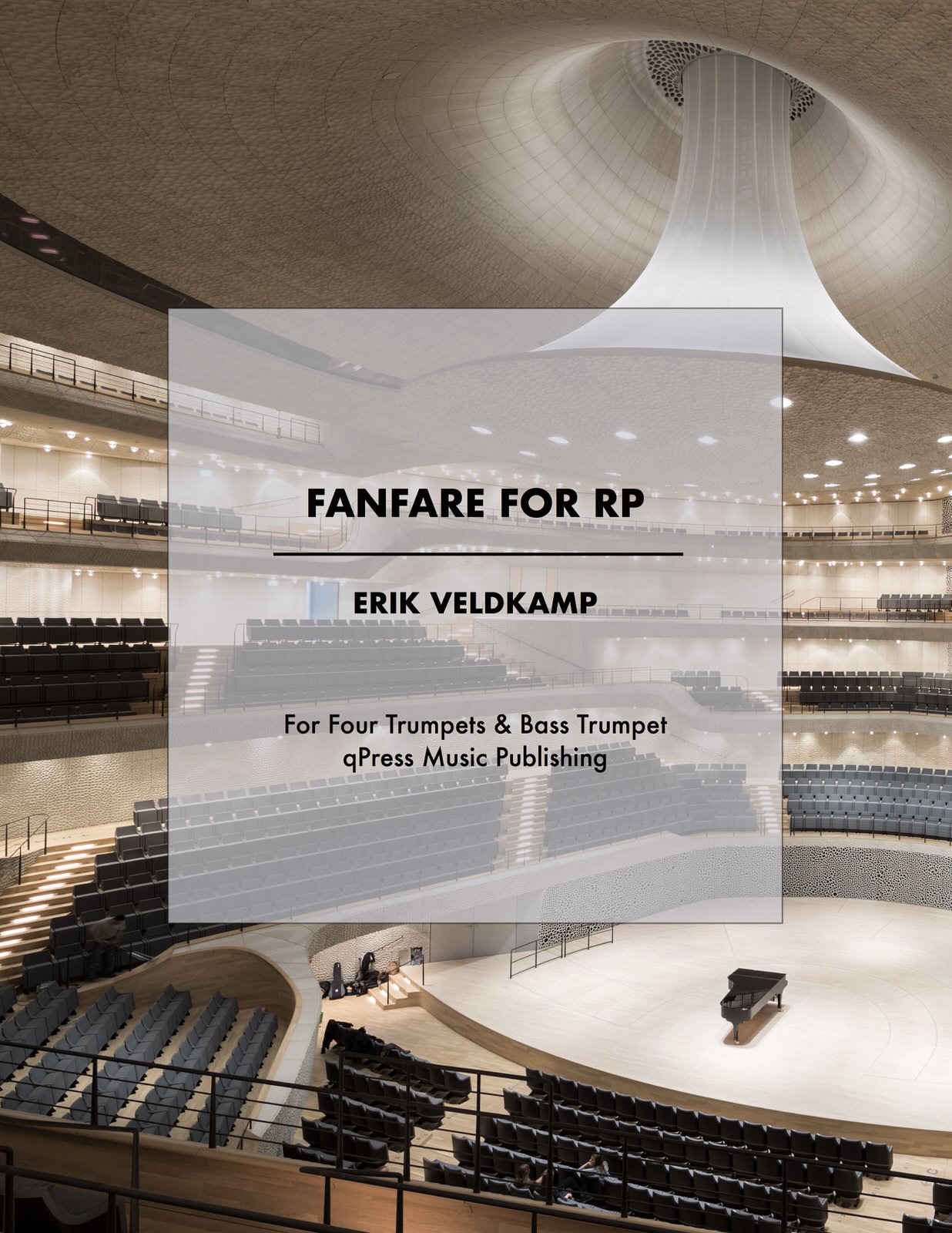 Trumpet fanfares and ensemble showpieces are staples of all recital programs these days, and for good reason. They have a rich history in our instrument's past, they signify an important event, and set the stage for exciting things to come.
"Fanfare for RP (Reasonable People) is my take on a classical fanfare. It is suited for the opening of a ceremony, wedding, or other festivities. I wrote it for 5 trumpets, but can be played with 4 trumpets and bass trumpet (or another low brass instrument) to give it some extra depth."
More info at the qPress website.