What you see here is part of my ambitious project to transcribe every note Clifford Brown ever put on record. You get the full tunes (not just the solos), complete with chord changes, expertly engraved, and ready for you to drop the needle and play along to your favorite records. The fist 6 complete albums were just released, let's not waste any time.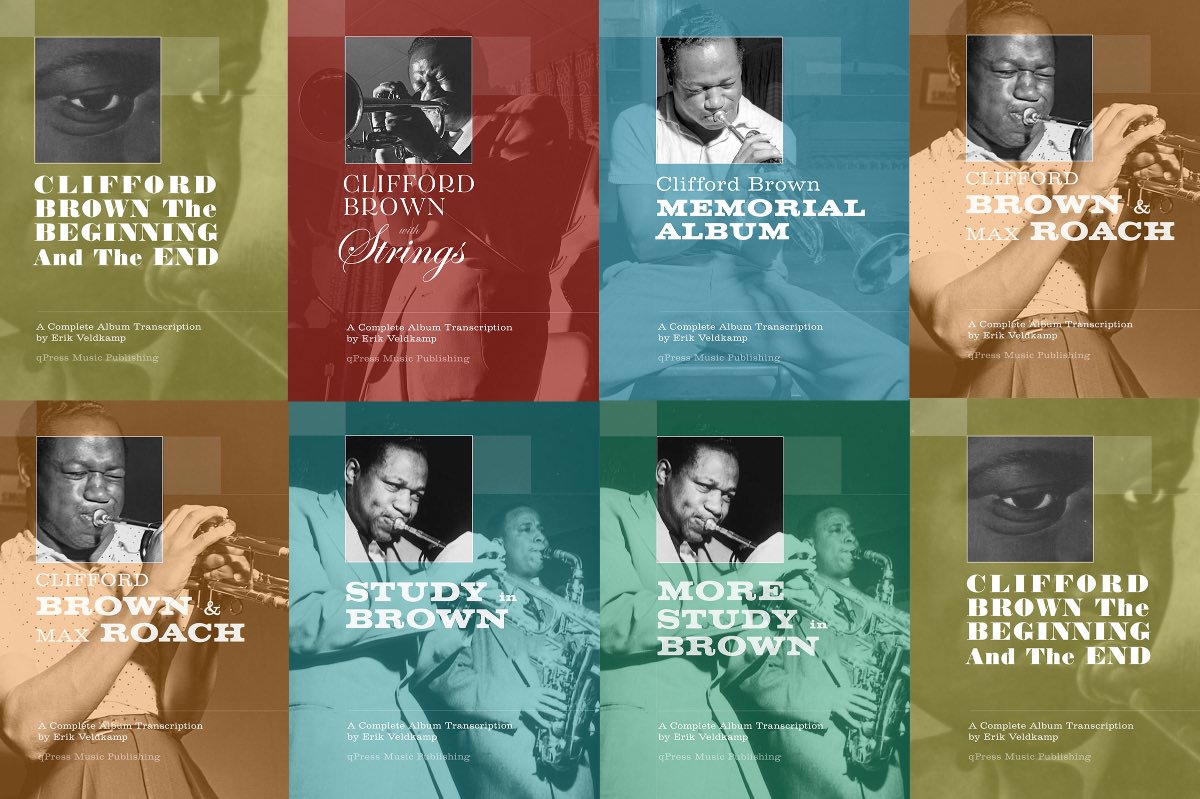 This album features a collection of ballads in moving performances by Clifford Brown, the trumpeter of genius whose name will forever remain in the annals of Jazz history, accompanied by lush string orchestra.
Memorial Album is an album by Clifford Brown is made up of tracks recorded at two sessions in 1953. This album represents the first tracks recorded under Brown's leadership.
Known as perhaps the definitive bop group until Mr. Brown's fatal automobile accident in 1956, this album was critically well received and includes two notable tracks that have since become jazz standards.
Most notabe to trumpeters here is Brown's solo on "Cherokee" which is widely considered among the most acclaimed solos in the history of jazz.
This record is a follow up to the widely successful "Study in Brown" and is comprised mostly of alternate takes with a few previously unissued tunes.
The Beginning and the End is an extremely interesting recording by Clifford Brown. It was put together long after his death, and acts as a time capsule of his first and his last live recorded performances as a professional trumpeter.