One of my favorite Clifford Brown solos is his version of "A Night in Tunisia" played just before he died in 1956.
Here is one chorus of this beautiful solo written out. It contains everything: great lines, superb frasing & timing, excitement & virtuosity.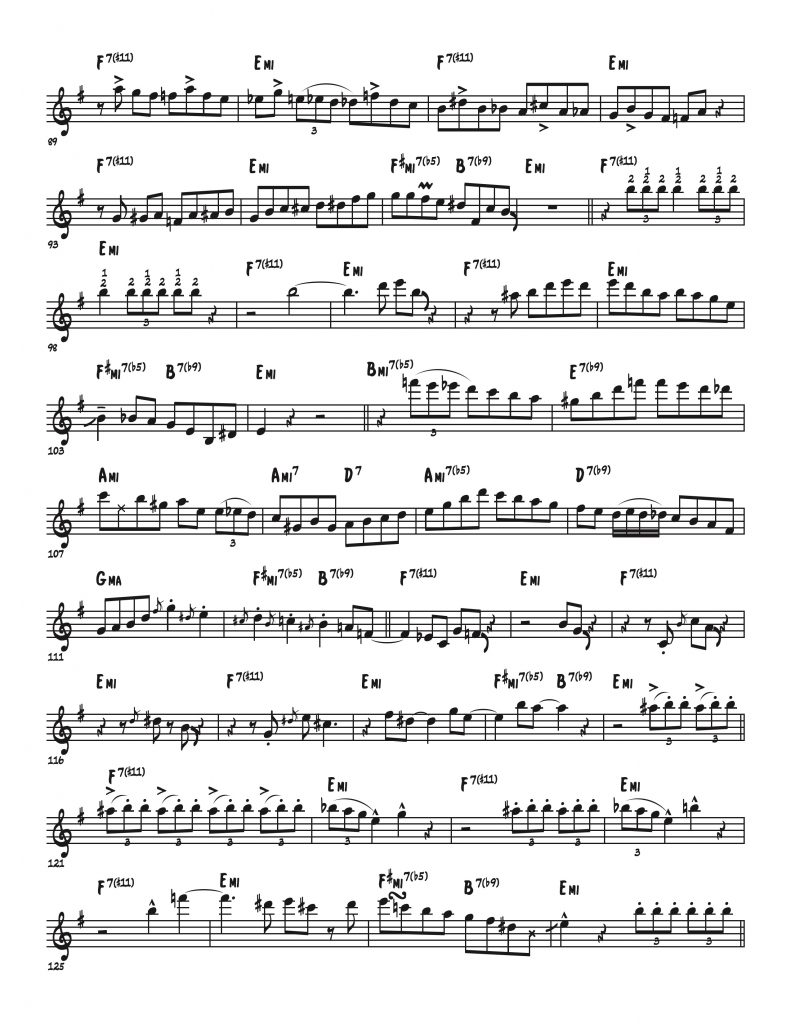 I've transcribed this solo 4 times now, I started 25 years ago, but I always find new things in it. It's like a painting, it's never finished…
You will find all transcriptions in the book "The Beginning and the End" published by qPress.