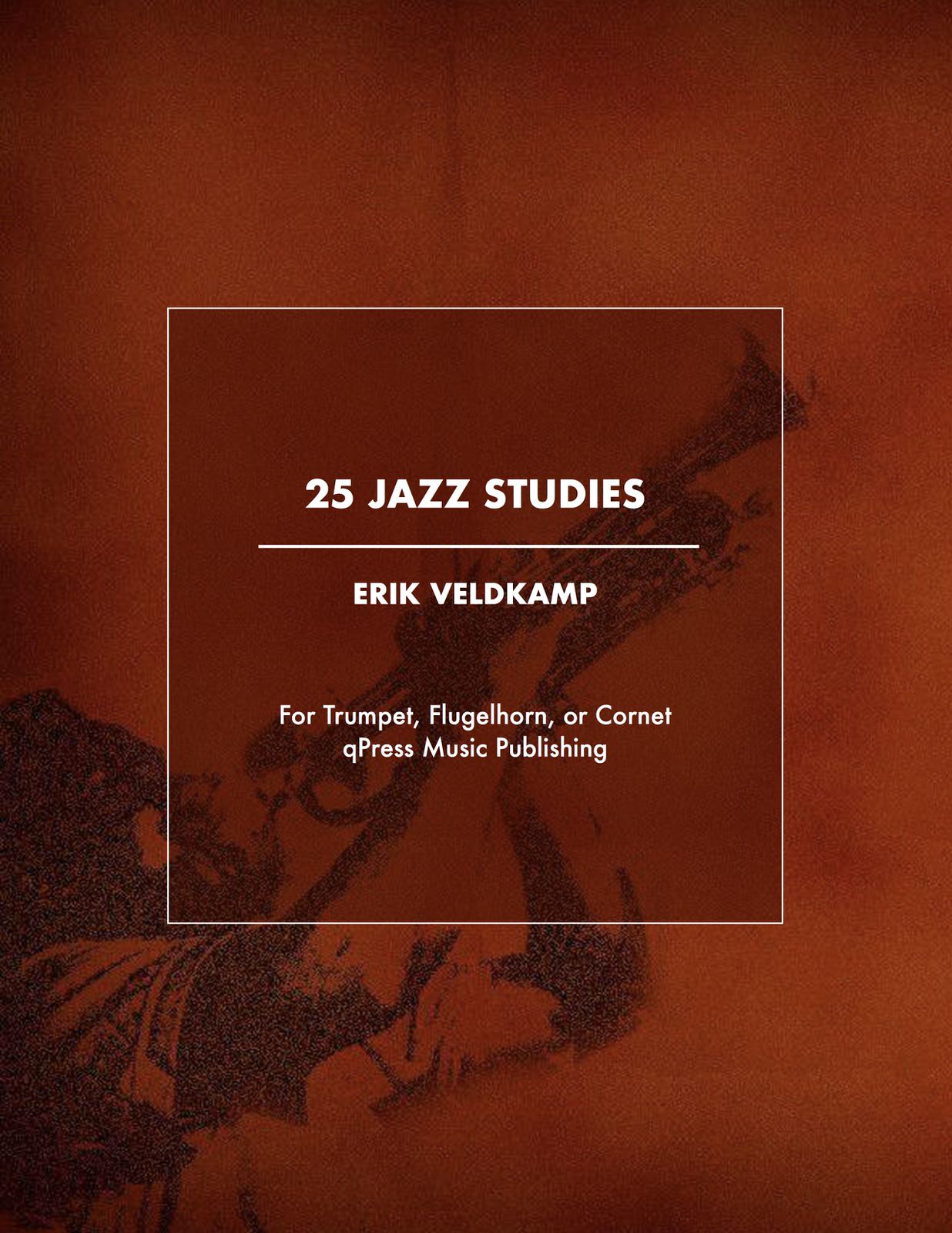 "This massive book of jazz studies by the great qPress author Erik Veldkamp is a testament to his prolific writing career for the trumpet. These intermediate to advanced jazz studies run the full gambit of styles and are 100% original compositions just for this publication.
Generally speaking, these studies remain at high C and below, with the occasional optional high note so you can practice tagging something a bit higher. 25 Jazz Studies for Trumpet gives you ample opportunity to practice your style and inflection with many stylistic notations (bends, dips, glisses, and grace notes) written in for you to practice the effects."
click here for more info about this book.
---