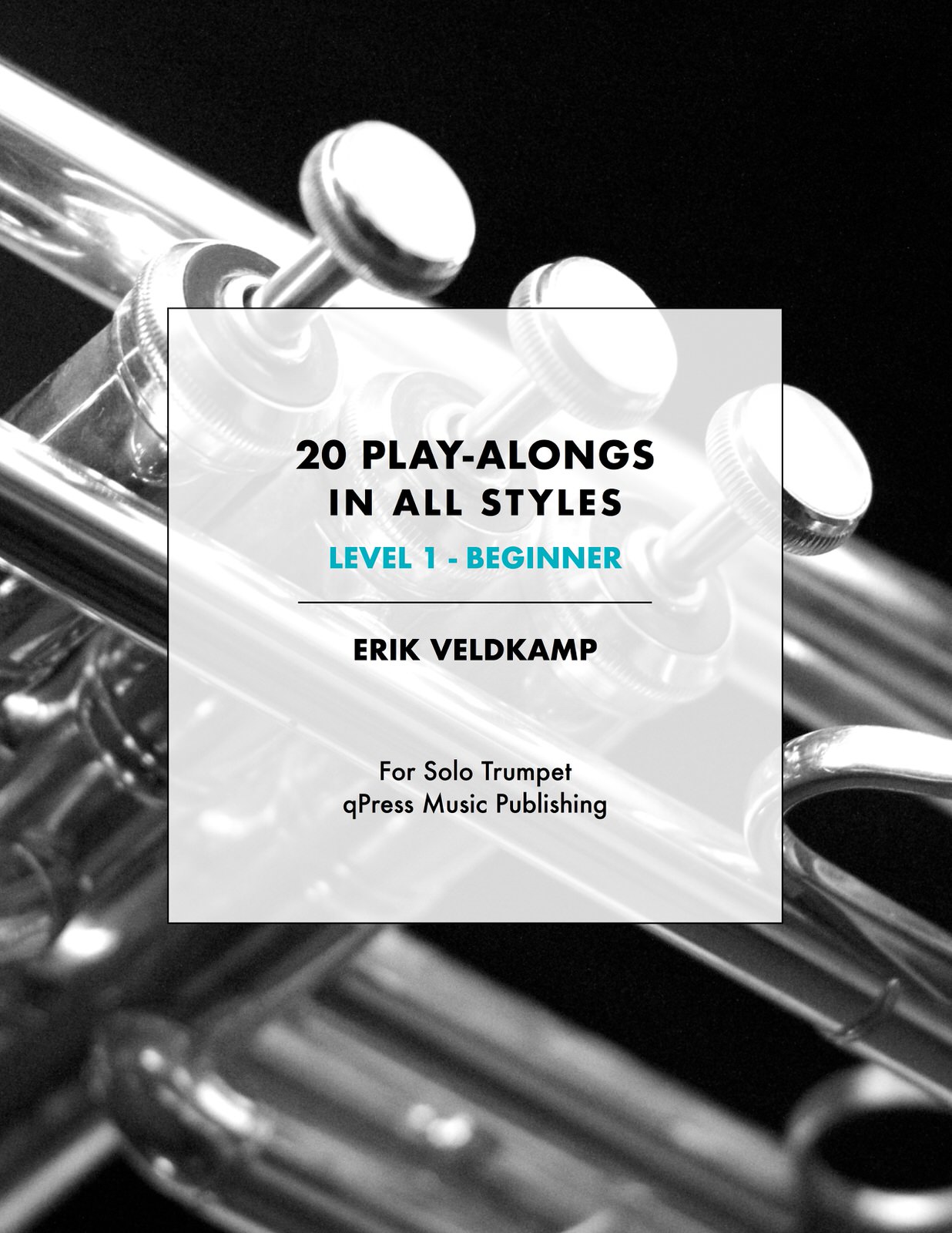 This listing is for the first in a 5 book series of play alongs in all styles for trumpet. Each book has a mixture of originals and arrangements, each tune is in a completely different style, and each book is a collection of solos appropriate to a specific level of playing ability.
20 Play-Alongs in All Styles Level 1 is meant for beginner players who need material to work on for fun, for lessons, and for recitals. The recordings you play with are lush but not overwhelming, making rest counting a snap. The solos themselves are almost all within a one octave range from C to C, making them perfect for players in their first year of playing.
More info at qPress Music Publishing.
---